Happy New Year! We are all greeting this new beginning with a bit of trepidation. Which shoe will fall in 2022? I want to encourage you as I encourage my own self, to greet each new day as an opportunity and not as a challenge. Each day we open our eyes and take that first breath, we have another chance to grow closer to Christ.
Working and growing together for his glory, requires us to use our differences as well as our strengths. We are each like a unique piece of an ever-changing puzzle. Each time one piece connects to another, the full picture and purpose of our service here on earth becomes clearer. January 2022 offers the Laity two opportunities to step up and serve both our local church families and the greater United Methodist Church. Each time we give ourselves in service to the kingdom, we open our hearts to spiritual growth.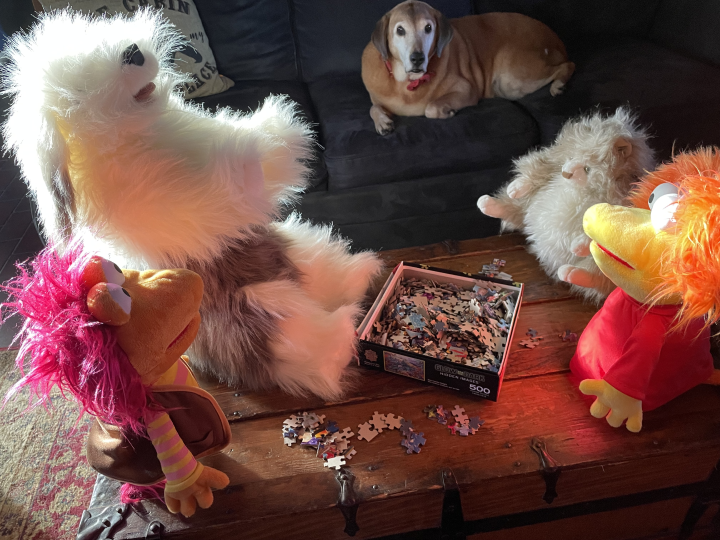 First, on the afternoon of Sunday January 9th, the NC Conference will offer training via Zoom for ALL church leadership roles. Whether you already serve in a role, have been newly elected to serve, or are just considering future opportunities of service…this training is for you! Please share this training with your congregations and find creative ways to grow participation. Bring a friend into the "zoom room" with you! Here is the link to register. https://forms.nccumc.org/scripts/lep_nomination.php
In addition, January brings the opportunity to nominate yourself or others to serve as an At-Large delegate to Annual Conference. District Lay Leaders across the NC Conference will be working to select delegates from the nominations submitted to fill the slate of delegates. We will use the requirements of the Lay Equalization Plan as a guide for selection. Your church Lay Leader AND your Pastor will have all the information you might need this week.
If you are interested in participating in the 2022 Annual Conference which will take place June 15th-18th, you may use this link to nominate yourself.
https://forms.nccumc.org/scripts/lep_nomination.php
Please call or email me if you have questions about either opportunity. In 2022 bring your piece of the puzzle to the table for your own heart, for the life of your congregation, and for the future of the NC Conference of the UMC. Get excited about watching the glory unfold as each piece connects to the other in 2022!
---
If you would like to view past editions of A Message from Kim, follow this link: https://sounddistrictnc.org/category/from-district-lay-leader/

If you would like to connect with Kim please do so through her email, k.smith@nccumc.org